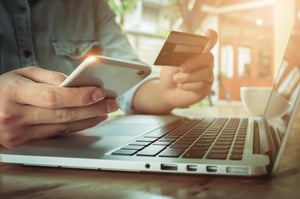 In a recent article in Modern Materials Handling, a new study by Bain and Company and Microsoft was cited showing nearly 90% of the retail and CPG companies surveyed planned to modify their supply chain networks in the wake of COVID-19.
As more consumers go online to shop, the e-commerce capabilities of supply chain networks remain critical to the success of many brands. In this study, for those brands whose supply chain networks were primarily focused on cost savings, the providers' ability to adapt quickly and scale their e-commerce capabilities to help brands meet the new demand was lessened. Because of this, brand executives have reexamined their supply chains and strategized to focus their networks on resiliency and agility to adapt quickly and efficiently to changing consumer habits.
Of those executives surveyed, nearly half expect their supply chain partners to provide counsel on strategic decisions for their brands moving forward in areas such as merchandising and product strategy.
In addition, brands are shifting their supply chain focus away from focusing so much on cost savings measures and prioritizing omni-channel fulfillment, predictive planning/demand forecasting, and flexible operations.
To learn more about the study, click here.