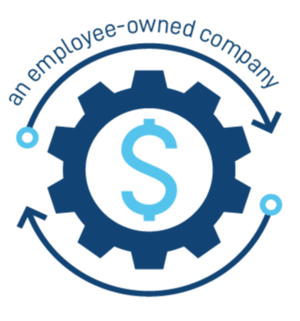 Did you know that October is National Employee Ownership Month? It is a month long celebration of the undeniable benefits employee ownership provides to employees, companies, local communities, and the nation.
So, what exactly is an ESOP?
From The ESOP Association's website...
"An Employee Stock Ownership Plan (ESOP) is a tax-qualified retirement plan authorized and encouraged by federal tax and pension laws. ESOPs are similar to—and governed by some of the same laws and regulations as—401(k) plans. In other ways, however, ESOPs are quite different from 401(k)s.
When companies launch an ESOP, they form a trust that purchases some or all the company's shares and holds these shares in retirement accounts for employees. When the stock value increases or decreases, so does the value of employees' accounts. Unlike 401(k)s, most ESOPs require no out-of-pocket contribution from employees."
As an employee-owned company, FST Logistics is committed to reflecting on why our Employee-Owners' contributions are so important to the long-term success of the company. We are taking this month to share educational information about the ESOP with all of our Employee-Owners. One way we do this is through our Employee-Owners Committee.
Our Employee-Owner Committee is tasked with fostering awareness and cultivating a sense of pride around our ESOP. They do this by providing Employee-Owners with meaningful education, sharing important company news, and encouraging a sense of community through yearly events celebrating our ownership.
Recently, our Employee-Owners Committee welcomed new members to the group. The committee members include:
Abbie Kennedy

Annie Posgai

Brad Hunt

Shelley Robinson

Tami Grubb

Zak Hancock

Deanna Walters (New)

Megan Brideweser (New)

Sara McKinniss (ad hoc)
Later this month, we will share insights on what our Employee-Owners Committee is doing here at FST to carry out their mission.
If you are interested in learning more about our ESOP, click here.