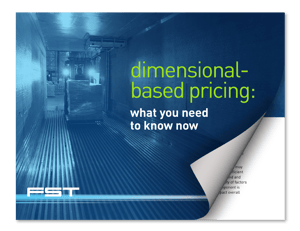 More companies are shipping packages at unprecedented rates.
According to the latest Pitney Bowes Parcel Shipping Index, it's estimated that by 2025, more than 200 billion parcels will be shipped globally, with the United States and China accounting for most of those shipments.
As consumer purchasing habits shift from traditional brick-and-mortar channels and move more to e-commerce models, brands must adjust their shipping strategies to keep up. While there are a variety of factors that determine the best choice to address unique shipping needs, one critical component is to understand how dimensional-based pricing (or density-based pricing) can impact overall shipping rates.
In our new white paper, Dimensional-Based Pricing: What You Need to Know Now, we break down dimensional-based pricing in an easy-to-follow format, while also sharing additional cost-saving measures to help brands maximize their overall shipping spend.