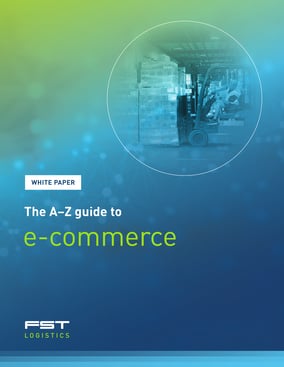 For the first time in history, e-commerce sales are on track to reach $1 trillion in 2022, according to a recent forecast by eMarketer. As more consumers go online to shop for products, never has it been more imperative for brands to be aware of their e-commerce presence.
Your e-commerce presence includes everything from distribution strategy to online storefronts. The decision whether to outsource operations to a third-party logistics (3PL) company or through an online marketplace, such as Amazon.com, will be dependent on a variety of factors.
When evaluating the right approach for your brand, it is important to understand each method of fulfillment and how each choice can ultimately impact your operation. This is in an effort to give your brand the competitive advantage it needs to get ahead in this evolving space.
We partnered with our in-house experts to write a new white paper to help you make sense of all things e-commerce.
In this new white paper, we:
Share considerations about the evolving landscape of online marketplaces
Address the challenges and opportunities when selling on Amazon
Outline how a third-party logistics provider can help address e-commerce needs
Interested in learning more?