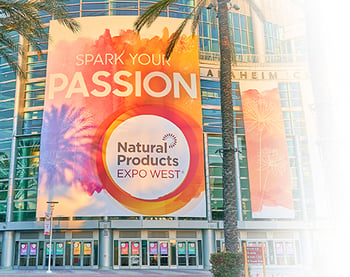 Members of the FST Logistics Business Development team will attend the Natural Products Expo West 2022 show at the Anaheim Convention Center from March 8-12, 2022.
For almost two years, many consumer packaged goods (CPG) brands have faced challenges with their supply chains. In order to succeed in this changing environment, brands must continually reevaluate their logistics and supply partnerships to ensure that the existing processes and partnerships are working for them.
The Natural Products Expo West show is the largest natural, organic and healthy products event in the United States and takes place every spring at the Anaheim Convention Center in Anaheim, California. With FST Logistics' diverse experience in helping established and emerging CPG brands, members of the Business Development team will be in attendance at the show to review new or existing supply chain concerns that brands may have.
Brandon Russo, Business Development Manager, and Taryn Smith, Business Development Coordinator, will both be on-site to connect with brands that may want to learn more about FST Logistics capabilities in the CPG space.
"As we continue to navigate the pandemic, it is imperative that CPG brands routinely reevaluate their supply chain requirements," said Brandon Russo, business development manager. "It's important to ensure there are no issues that can impact your bottom line."
If you are interested in meeting with the FST Logistics team virtually or in person at Expo West, click here to schedule a meeting.