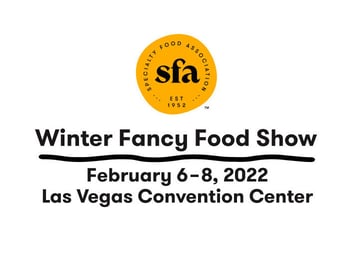 Members of the FST Logistics team will attend the Specialty Food Association's 2022 Fancy Foods Winter Show at the Las Vegas Convention Center from February 6-8, 2022.
At a time when many food brands are evaluating their supply chain programs, it is imperative to consider supply chain solutions that work best for your new normal. We understand that e-commerce needs will continue to grow in the food industry, and our team understands the evolving needs brands will face in this area.
Based in Columbus, Ohio, FST Logistics is located within a day's drive of half the U.S. population, and we are a convenient choice for two-day shipping needs for most e-commerce programs.
Brandon Russo, Business Development Manager, and Taryn Smith, Business Development Coordinator, will both be in attendance at the show to share their insights on the changes brands are facing today and to discuss how single-source supply chain solutions can be advantageous.
"Single source e-commerce solutions are extremely advantageous for emerging food and beverage brands for a number of reasons," said Russo. "Brands only manage a single inventory with one system and one point of contact; this is critical in today's market."
For more information on the Winter Fancy Food Show, click here. If you are interested in meeting with the FST Logistics team virtually or in-person, click here to schedule a meeting.