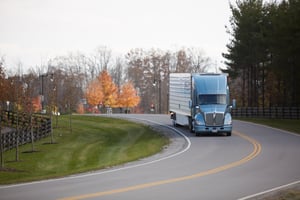 Recently, the Food and Drug Administration (FDA) has held public meetings regarding the improvement of food traceability record keeping requirements as an effort to improve the visibility and safety of the food supply chain in the United States. According to the FDA, food traceability is the ability to follow the movement of a food product and its ingredients through all steps in the supply chain, both backward and forward.
In September, as part of the Food Safety Modernization Act (FMSA), the FDA began evaluating additional measures to ensure a safer food supply chain for American consumers in response to the increase in foodborne-related illnesses. Section 204 of the Food Safety Modernization Act requires the FDA to designate foods for which additional recordkeeping requirements are appropriate and necessary to protect public health, and to establish those recordkeeping requirements.
The proposed foods subject to it are on a list called the Food Traceability List; if passed, the foods listed will be required to employ additional tracing measures. Per the FDA, the proposed requirements would "help the agency rapidly and effectively identify recipients of those foods to prevent or mitigate illness outbreaks and address credible threats of serious adverse health consequences or death."
With the possibility of proposed changes in food traceability on the horizon, it is important for brands to be aware of the impact it could have on their overall supply chain. When product recalls or other safety measures are employed to protect American consumers, it is imperative to have a supply chain partner who can address those issues at a moment's notice. Partnering with a third-party logistics company with food-grade, temperature-controlled solutions can help your brand prepare appropriately and respond accordingly should you need to do so. Visibility in the food supply chain is key to ensuring that consumers remain safe and your brand stays compliant. By choosing an experienced 3PL provider to address your supply chain needs, you can be confident that visibility will remain a core component of your overall supply chain strategy.