Understanding Shipping Costs with Dimensional-Based Pricing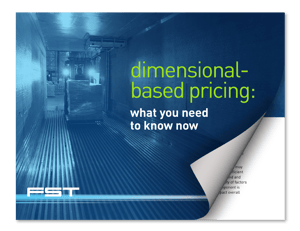 One way to offset increased parcel costs is for brands to learn how dimensional-based pricing works and how understanding it can impact overall shipping spend. Many brands are concerned with how to control costs in order to maximize profitability and to maintain competitiveness in the marketplace.
In an effort to control costs, it is important for a brand to fully understand all aspects of their freight spend. For some brands, the use of dimensional-based pricing will not directly impact spend due to the density and size of the goods being shipped.
For some products, DIM pricing can make a big difference:
Shipping of dense products like energy drinks will almost always be billed by their actual weight. The weight of the energy drinks will always be higher than that of the DIM weight.
The cost of shipping a product like potato chips could be totally dependent on how they are packaged for shipping. If the boxes are not optimized—too large with air space—the brand could be billed at the higher DIM rate rather than the actual weight, simply because incorrect packaging was used to ship the products.
For more information on other factors that go into dimensional-based pricing, click on the button below.